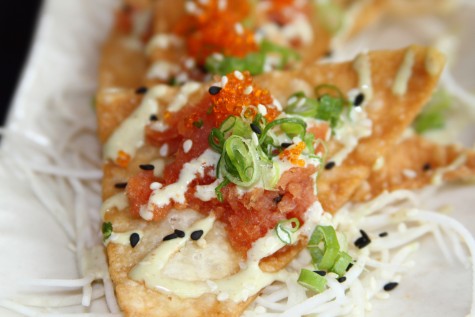 Jackson Hole Named Top New Foodie City
It's an exciting time for Jackson Hole. Coming off the heels of being voted #1 Ski Resort in North America by Ski magazine, Jackson Hole was just listed as a Top 5 New Foodie City by Wine Enthusiast... including a shoutout for The Kitchen!
And we have to agree. It's something locals have known for quite some time and visitors realize the moment they discover the culinary delights the area holds. From The Kitchen to one of our sister restaurants, Il Villaggio Osteria (that also received a mention in the article), to authentic Thai food and a variety of excellent game, the Jackson Hole food scene is bustling.
Don't just take our word for it, though. Start your culinary journey with us and continue through a variety of different cuisines offered by Fine Dining Restaurant Group and other area eateries.
For more information on Wine Enthusiast's list of the Top 5 New Foodie Cities, check out the August print issue or click here.